Directions: By public transportation
From Utrecht Central Station take bus 120 to Maarsen/Breukelen/Amsterdam. Buses leave every 30 minutes and stop right in front of the castle. From Utrecht Central Station and Amsterdam Central Station trains leave every 15 minutes to Breukelen, where you can change over to bus 120 to Maarssen/Utrecht.

By car
From Amsterdam
Nyenrode Business Universiteit can be reached by taking the Breukelen-exit (5) on the A2-highway. After the exit you take the roundabout and turn left. Follow the signs for Breukelen at the roundabouts and go on until you are on the road that crosses the Amsterdam-Rijn Canal. Take a right turn at the roundabout after the bridge. Continue along this road (approx. 800 meters, river Vecht on your left hand side) until you see Nyenrode Castle on your right. Enter the estate by driving through the entrance gate. Please announce yourself.
Shuttle Service
The EFMA 2015 Organization offers a shuttle service from Station Breukelen to the conference venue (and back).
Additional: (1) on every day of the conference, the shuttle service does not only go to Station Breukelen but also to Amsterdam Central Station for the people staying in Amsterdam. (2) on Friday, at 17.45 a conference bus will take the participants/attendees from the conference venue to Hotel Krasnapolsky for the Keynote Speech and Gala Dinner
For the timetable and the boarding point/destination, see the respective PDF-file : Shuttle Service

Walking Route From Station Breukelen To Nyenrode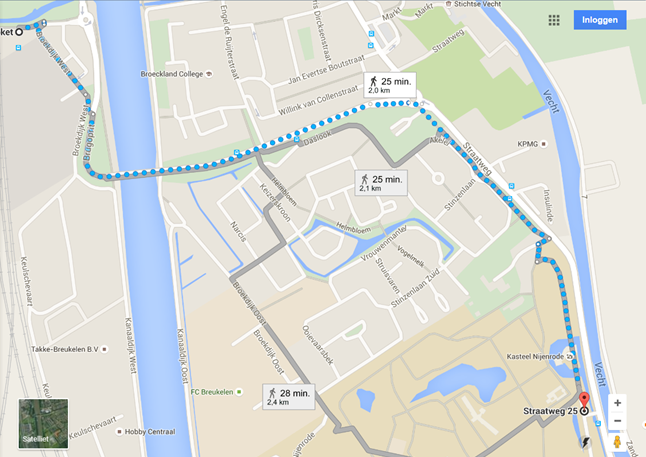 For futhermore details. Visit Nyenrode Business University